UN INTERNATIONAL MEDIA SEMINAR ON PEACE IN THE MIDDLE EAST CONCLUDES
The 2019 United Nations International Media Seminar on Peace in the Middle East, inassociation of the UN Global Communications office and the Turkish Foreign Ministry, held in capital Ankara between September 11th- 12th.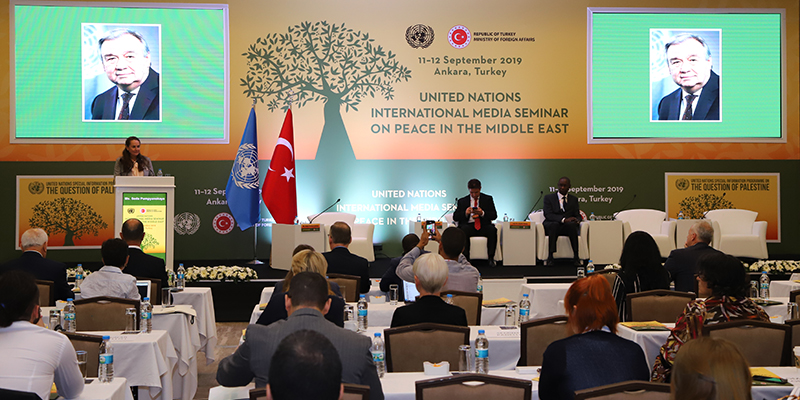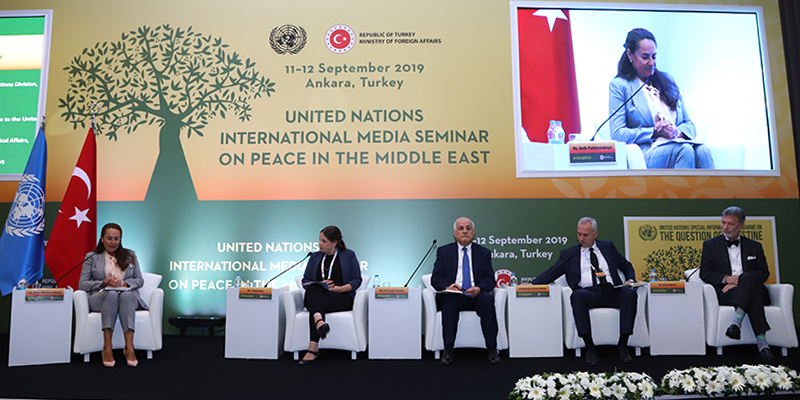 The Seminar featured several panel discussions focused on the humanitarian crisis in the Occupied Palestinian Territory, the challenges facing reporters tasked with covering it in Gaza, analysis of the news about women in the Israel-Palestine conflict and the role of "hashtag activism" in shaping the public opinion.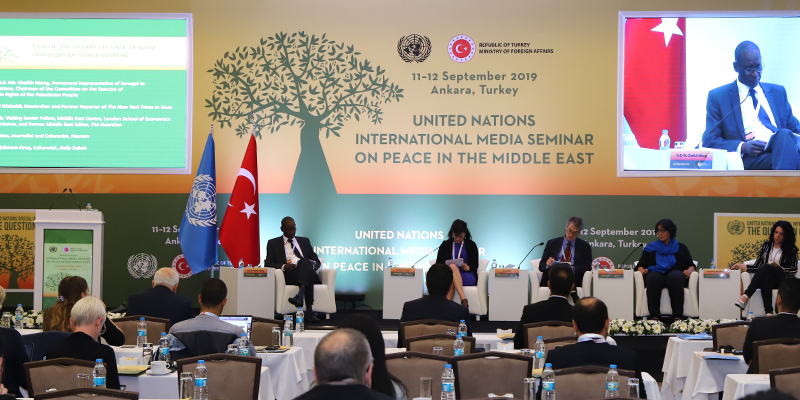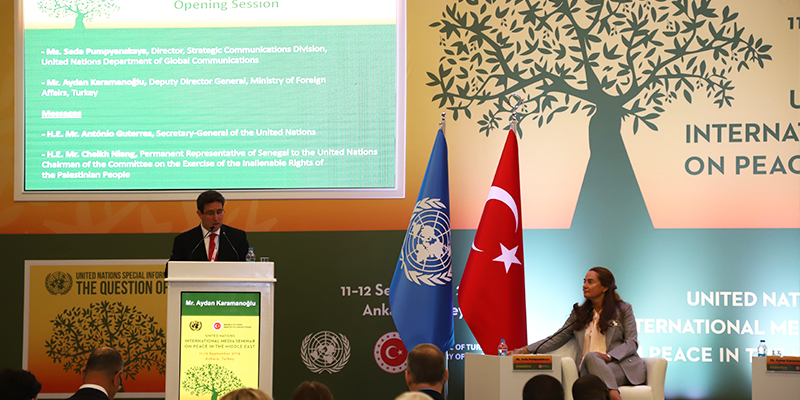 UN Director of the Strategic Communications Division in the Department of Global Communications, Seda Pumpyanskaya, and Deputy Director General in Turkey's Ministry of Foreign Affairs, Naci Aydan Karamanoğlu gave a speech in the opening remarks.
Stating that two-day seminar has been significantly efficient, Karamanoğlu thanked all participants, speakers and those who contributed including UN. Asserting that people of the Middle East lived in peace for centuries, and diversity was considered a source of wealth, Karamanoğlu said that evaluations and comments delivered in the seminar are undoubtedly helpful and beneficial.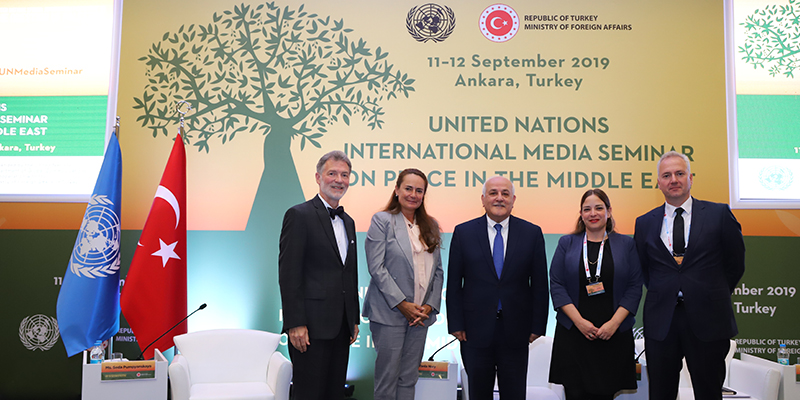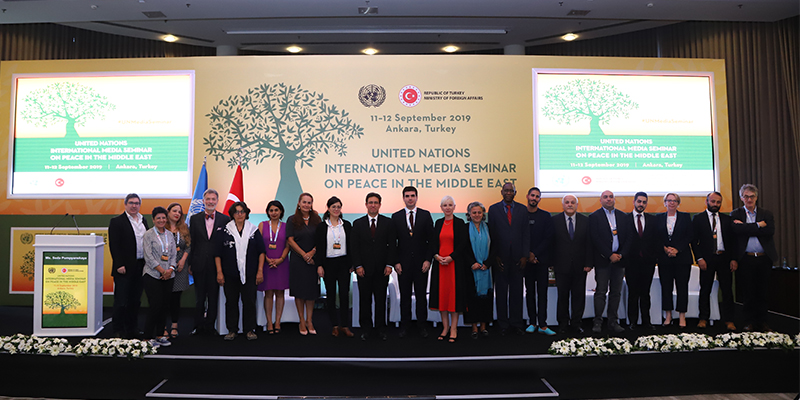 United Nations International Media Seminar on Peace in the Middle East
---
11-12 September 2019, Ankara HiltonSA Kavaklıdere